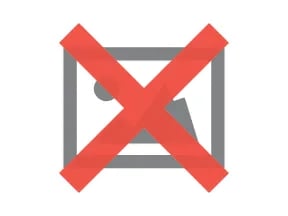 Life cycle assessment (LCA) is a means of determining the environmental impact of a product, process or activity. It abstracts that "thing" from its surrounds and assesses its material interaction with the ecosystem in terms of particular impacts. Such impacts include climate, water, human health etc.
With the burgeoning awareness in recent years of the unprecedented alterations that humanity is inflicting upon planet earth – especially its thermoregulatory system – demand has grown for LCA based product declarations: product environmental footprinting (PEF). The PEF World Forum defines a PEF as "a measure of the absolute environmental impact(s) over the full life cycle of a product (good or service) in a specified application".
In this way, PEF establishes the conditions for comparability between products. It provides me with evidence, say, that my elf harvested stone ground organic sundried wheatgrass juice induces 11.5% less terrestrial toxicity than your industrial strength apple cider. But LCA is a fundamentally complex process – a fusion of art and science – and the plethora of methods currently in use attests to its inherently subjective nature. So despite comprehensive standards for LCA, it can be difficult for authentic comparisons to be made between products because of inconsistent assumptions and methodologies.
Indeed, recent Eurobarometer data suggests that consumers are confused by the proliferation of PEF methods. This proliferation of standards supposedly generates additional costs for firms trading across borders (who must measure their performance according to numerous different methods).
So as part of the project to construct a single market for "green" products, the European Commission has launched a program which aims at methodological convergence in PEF. By prescribing product category rules it is hoped that "the reproducibility, consistency, and relevance of PEF studies" will be enhanced. So the goal is basically to help consumers buy "green" and business to be "green". But it should be especially appealing to LCA enthusiasts because harmonization provides the context for PEF to be included in environmental policy.
The EU's drive toward harmonization will involve the development of product and sector specific rules during a three year period of stakeholder driven testing. A first wave of pilot programs was launched in November 2013 across 14 product categories which ranged alphabetically from "batteries and accumulators" to "uninterruptable energy supply" and also including "t-shirts" and "stationary" (see the appendix for the unabridged list). The first stakeholder meetings will be held in February and March 2014 to discuss such issues as the actual definition of the product group and what "representative product" might reveal itself to be the typical average product on the market.
But although the goal of harmonization might be laudable, I wonder whether the approach adopted by the EC is helpful? Professor Matthias Finkbeiner from TU Berlin, writing in the International Journal of Life Cycle Assessment recently suggests not. "It is not a harmonized compromise of existing standards, it is a new one. As such, it does not contribute to harmonization, but to proliferation". His concerns include the "severe conflict" between PEF and international standards as well the likelihood of increased costs to business who will bear the burden of considerably more expensive LCAs. Importantly Finkbeiner is "rather worried that PEF will go down as the gravedigger of substantial policy implementation of LCA in Europe"[1].
At any rate, the second wave of pilot programs has been launched and is seeking volunteers to contribute to the development of PEF product category rules for goods and services in the food, feed, drinks, packaging (for food), fertilizers and catering services sectors. The deadline for applications is 28th March 2014.
Appendix: Product categories for "first wave" pilots.
Batteries and accumulators, Decorative paints, Hot and cold water supply pipes, Household detergents, Intermediate paper product, IT equipment, Leather, Metal sheets, Non-leather shoes, Photovoltaic electricity generation, Stationary, Thermal insulation, T-shirts, uninterruptable energy supply.
---
[1] Matthias Finkbeiner, "Product environmental footprint—breakthrough or breakdown for policy implementation of life cycle assessment?", International Journal of Life Cycle Assessment, February 2014, Volume 19, Issue 2, pp 266-271.
image by www.e-education.psu.edu (edited by Dave Lisle)