The ecoinvent Centre in Switzerland and thinkstep AG based in Stuttgart, Germany offer background databases for Life Cycle Assessment. The GaBi databases and the ecoinvent database are the market leaders in this field.
I am grateful for the willingness to participate in the following short interview on LCA databases shown by Dr. Gregor Wernet, Executive Manager, at the ecoinvent Centre.
We receive exclusive insights, among others, into upcoming developments and learn about the vision of how the ecoinvent database may look like in 5 years from now.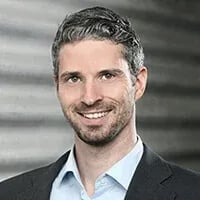 Dr. Gregor Wernet, Executive Manager, at the ecoinvent Centre.
What do ecoinvent 3 users particularly appreciate about the database?
Users above all appreciate the wide range of products and processes covered by the database, as well as the database's international orientation. They also appreciate the transparency of the data and the choice of several system models that allow a good adaptation to specific standards and requirements.
What kind of highlights and innovations are planned or in progress for the next update and when is it expected?
Only four months ago, the release of ecoinvent 3.2 allowed, among other things, the updating of all power data. The next version, ecoinvent 3.3, is scheduled for the summer of 2016 and will include a first part of the world food database, including foods such as coffee, fruits and vegetables.
How do you and your team assess the utility and importance of ecoinvent for creating product environmental footprints or organizational environmental footprints?
ecoinvent is already being successfully used in over 80% of pilot projects in the PEF/OEF. The PEF requires background data transparency on unit process level, something ecoinvent fully supports. This EU requirement confirms ecoinvent's focus on clear, comprehensible results – only transparent background data allow you to have real confidence in results. The specific requirements of the PEF, such as specific rules for the modeling of waste and recycling, can be mapped in ecoinvent by means of a system model, ensuring that methodological inconsistencies do no result in the failure of user projects.
What other questions do you consider as being especially important?
The question for us at ecoinvent is: "Why is a transparent database important?" or even particularly relevant.

In ecoinvent, users can trace the environmental impacts of their products step by step throughout the product lifecycle, all the way back to the "cradle". Each number, every emission can be individually identified and tracked. This allows you to gain insights that would never be possible without transparency. The target audience for studies and reports also gains confidence in this way – ecoinvent is transparently traceable even for non-customers. Environmental studies are often challenged, and accusations of "greenwashing" can arise quickly without database traceability – ecoinvent's transparent database can counteract this from the beginning.
Thank you Gregor!
Also read the article on data as a success factor for LCA.