Thinkstep AG based in Stuttgart, Germany and the ecoinvent Centre based in Switzerland offer background databases for Life Cycle Assessment. The GaBi databases and the ecoinvent database are the market leaders in this field.
I am grateful for the willingness to participate in the following short interview on LCA databases shown by Dr. Martin Baitz, Director Content at Thinkstep AG.
We receive exclusive insights, among others, into upcoming developments and learn about the vision of how the GaBi databases may look like in 5 years from now.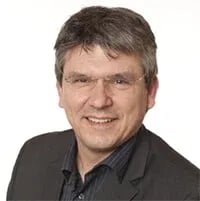 Dr.-Ing. Martin Baitz, Director Content at Thinkstep AG
What do the GaBi data users particularly appreciate about the databases?
Our customers appreciate the annual updates of all data, the methodological stability, our support of international standards development, the relevance of our data for realistic industrial process chains by combining expertise from LCA-active organizations on the one hand and thinkstep's own engineering expertise in the sector teams on the other hand, and the resulting understanding of usage-based databases with adequate documentation and the option of adding specific or in-house data and process chains at any time. This is the basis of the largest consistent LCA database with industry-specific process chains and is required by our customers in order to successfully implement professional data solutions.
What kind of highlights and innovations are planned or in progress for the next update and when is it expected?
"Highlights" sounds a bit like a surprise bag. Our customers are demanding and each of them has specific needs. Realistically mapping the technical development is certainly a continuous highlight of our databases. Energy (not just after Fukushima), electronics and alternative fuels, for example, are dynamic sectors that affect a lot of LCA data. We have been told that GaBi is the only LCA database making technical evolution in LCA tangible. Our customers ensure themselves specific highlights by allowing us to implement their needs and requirements in consistent data records of all industries. We announce any changes and additions each and every month in advance on our homepages in a plannable manner.
How do you and your team assess the utility and importance of GaBi databases for creating product environmental footprints or organizational environmental footprints?
thinkstep (or formerly known as PE INTERNATIONAL) and GaBi have accompanied the matter from the very beginning. At a time many were still in denial mode, we were already constructively dealing with the issue, allowing us to approach it very carefully and continuously from the data side. The participation of our GaBi customers in PEF pilot projects certainly also allowed the PEF methodology to benefit from this constructive atmosphere. As the PEF is still being developed, an absolute statement is not reliable. What is certain, however, is that GaBi data is largely already PEF-compliant today and will be playing a leading role because we have been directing GaBi updates and download data test kits towards PEF utility for several years now.
Where do you see GaBi databases in 5 years? What are the major trends and changes coming up?
First of all, I see the database where it already was 10 years ago: at the top; as the most reliable LCA database for use in industry and professional R+D. The vision we are constantly working to realize is a GaBi data foundation: a synergetic use of GaBi data as the basis for many related applications in the areas of footprinting, compliance, resource management, energy efficiency, labeling, declarations and certifications. Maybe even as a basis for legal regulations, but that's not within in our sphere of influence. We see improved data availability and wider area of application as a trend. We develop our products towards simplified data collection and cooperation in the supply chain and between IT solutions, as well as towards harmonized interoperability of data.
What other questions do you consider as being especially important?
We are often asked about the major risks in terms of LCA data, which users can assess and should try to avoid.
One major risk is that the data system does not reflect the real situation of a specific process chain. Users are generally familiar with their foreground data but must also be able to assess "their" specific background data. Questions that users should ask themselves and about the data (records) are: How up-to-date is the data set? Is the data set from the right region? Does it describe "my" suitable technology and supply conditions? Was the data set created in a documented (or even audited) process with quality assurance and reviewing? When in doubt, the data provider should be asked before you undergo the risk of misinterpretation. You can only recognize inadequate background data if you are familiar with the specific process chains and technologies. Blind faith in the "correctness of published sources" without having questioned or documented their technical relation to reality can pose a huge risk.
Thank you Martin!
Also read the article on data as a success factor for LCA.